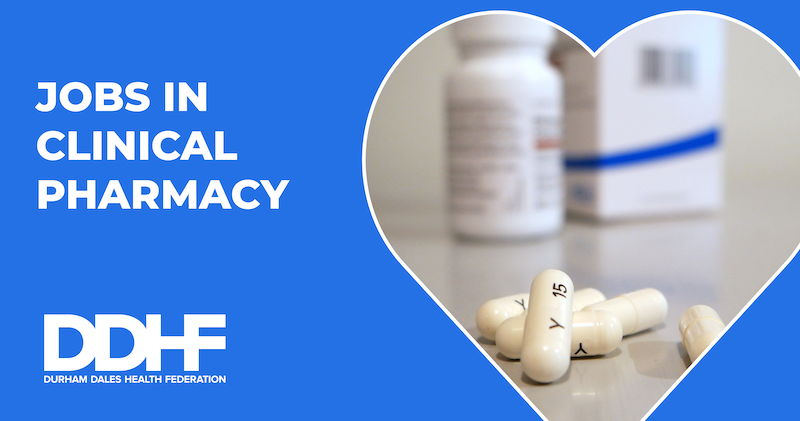 Clinical Pharmacists have become a central part of GP practices in recent years, but the role is still relatively new to many people.
Added to that, many Clinical Pharmacists are employed by Primary Care Networks rather than GP practices directly, which can make the role less than immediately clear.
At DDHF, we have some excellent opportunities in the field of Clinical Pharmacy, and we wanted to help people understand the roles a little bit better.
Click the links in the images below to find out more about how our team of Clinical Pharmacists work, the difference they make and see a snapshot of a typical day.
Current Vacancies:
Vacancy: Pharmacy Technician, Wear Valley Primary Care Network
Vacancy: Clinical Pharmacist, Wear Valley Primary Care Network