About

The Durham Dales Health Federation was established in 2014. 
A group of 12 GP practices across Durham Dales got together, looking for a solution to help them provide the care patients needed, share resources and ideas, and be prepared for the challenges the NHS would face in the future.
The answer they came up with was a formal collaboration between the dozen practices: the Durham Dales Health Federation
DDHF's founding principal is to work together to provide high-quality, cost effective primary healthcare services.
That means providing a range of services that all GP practices in the area can use to help look after patients.
We are a not-for-profit organisation, and part of the NHS.
---
We employ a range of clinical staff – pharmacists, dispensers, nurses, emergency care practitioners and social prescribing link workers – as well as non-clinical, administration support staff.
Many of our staff are based in local GP practices, either on a regular basis or providing vital cover when needed. Having a roster of highly-trained staff who can be called on reduces the pressure on local surgeries.
We work at scale – meaning we can employ a small number of full-time staff, rather than practices all having to recruit a large number of part-time staff.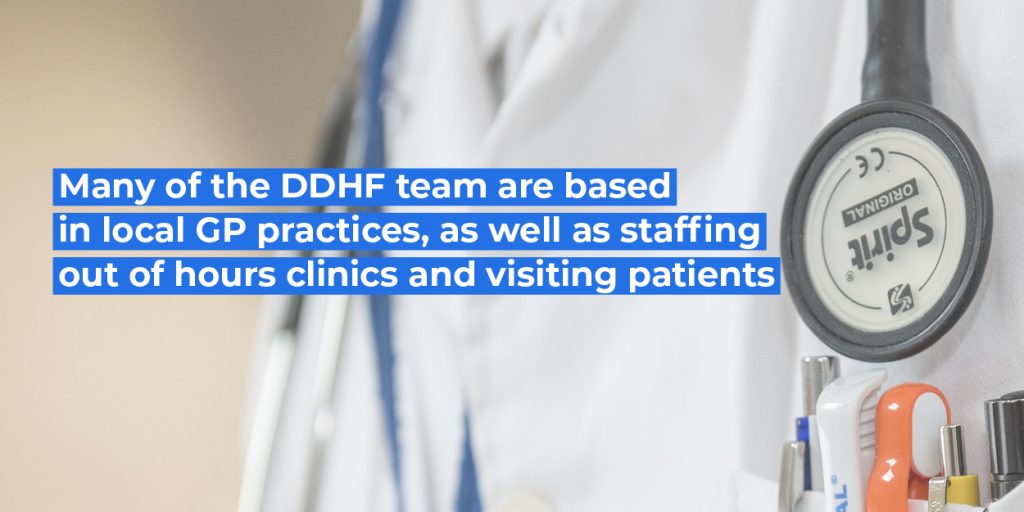 A small management team coordinate our work, adding professional support, project management and business expertise.
As well as supporting practices with the day to day work in their surgeries, we also provide a number of other services.
Our Community Wellness Team work with people at risk of hospital admission, giving them support and advice to remain safely in their homes.
We provide extended access to primary care, meaning it's easier to be seen by a clinician when you need outside of normal GP practice's opening hours.
Innovation and problem solving have always been at the heart of what we do. Patients' needs won't stay the same, so nor should the services we offer or the way we work.
---
So you might see a number of DDHF staff in a range of different places – reviewing your medication in a surgery, visiting you at home, or seeing you at an out of hours clinic. 
Wherever you see them, DDHF staff are working with your local GP, part of the NHS, and there to give you the care and support you need.
---
Where would you like to go next?